Details

Written by

Super User

Category: Uncategorised
Hits: 46637
Building a Better Connected World
Today many of us live in a world of amazing advances and limitless possibilities. But not all of us. At GAL, we define human progress by innovations that enrich all humanity. We do not view connectivity as a privilege, but as a necessity. We believe that the impact of information and communications technology should be measured by how many people can benefit from it. We strive to engineer broadband technology to the highest standard, faster than ever, for everyone, everywhere.
GAL is dedicated to innovating around the needs of our customers, continuously pushing the boundaries of ICT. We develop networks, and solutions that are serving large population of our country. We are connecting systems, businesses, cities, societies and people around Tanzania; improving efficiencies, transforming industries and ultimately creating better experiences for everyone.
Storage System:
Storage Products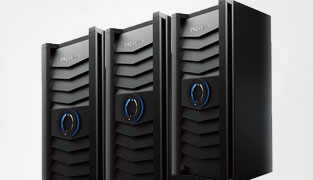 Our storage server from Inspur group focuses on intensive storage and high-density computation. It is tailor-made to customer needs with a simple architecture and applicable for multimodal businesses of large-scale websites, value-added telecommunication services and data center.